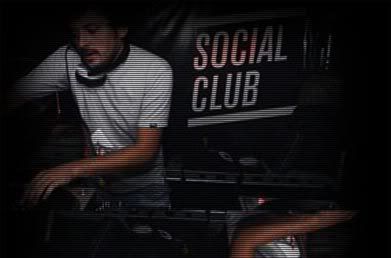 This is DJ Manaia... but let him introduce himselfe...
"I am a dj and promotor from Lisbon since 1999, but I started mixing earlyear with the age of 14 at home with my uncle's turntables. A few years later I played in several bars and clubs at the legendary Bairro Alto in Lisbon, but it was in the area of Santos in Lisbon, in the club Fluid where I started to show my skills, known for being an irreverent dj but at the some time worried about intruducing new sounds and grooves to my audience."
...este wey si que sabe como poner a la gente a bailar.
DJ Manaia- The Bass Killer
DJ Manaia- Terror In Tibet
DJ Manaia- Sobreviviente De Rave [Ft. Deize Tigrona] v0.2

DJ Manaia- Pull Up [Rave 2009]
Puro ritmo sabroso desde Portugal